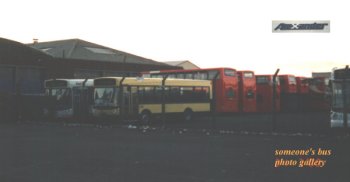 Apart from chassis, there are also brand new buses with Alexander products fitted and parked in the open area outside the plant. For single deckers, there are Dennis Darts with ALX200 bodywork. For double deckers started from the left hand side in the above photo, the 1st, 2nd, 3rd and 6th red buses are Alexander ALX400-bodied 9.9 m DAF DB250LF. That batch of buses are waiting to be shipped for Arriva London. The 4th and 5th one with red colour on the upper half on their bodies and blue colour on the lower half are 12m, 3-axle Dennis Trident with ALX500 bodywork. Those two buses are waiting to be shipped for KCRC (Kowloon Canton Railway Corporation) in Hong Kong.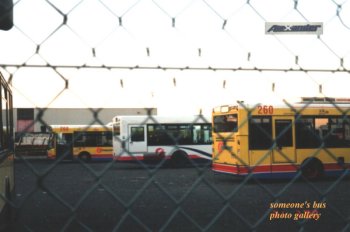 On the other hand, there is a batch of Alexander ALX200-bodied Volvo B6LEs (those yellow buses in the above photos are two of them) shipped back from Hong Kong. Those buses were formerly owned by Citybus and are now waiting for refurbishment in order to run in the UK mainland. As I have learnt, Alexander usually do not carry out refurbishment work on their own. Instead, they will transfer the job to other contractors. The white bus held between the two Citybus' buses is a brand new Volvo B10BLE with Alexander ALX300 bodywork. It is waiting to be shipped for First Bus.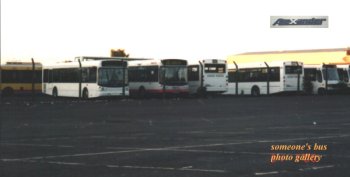 On the other side of the open area, we can find more brand new products. They include Dennis Darts with different lengths and Alexander ALX200 bodywork. Also, there are ALX100-bodied Mercedes Benz mini buses (one of them is at the far right end of the above photo).