In the famous southern UK seaside town of Brighton, Brighton & Hove is the major bus operator. The company itself is now a member of the Go-Ahead Group and continues to provide services in Brighton and neighbourhood. Here is just another world of East Lancs, as Brighton & Hove loves its double-deck fleets to be bodied by East Lancs so much!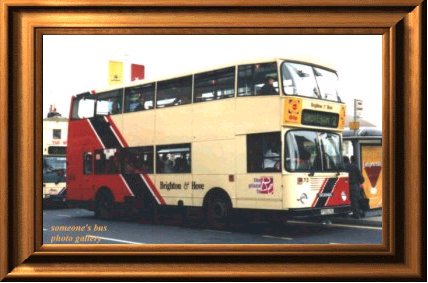 This is a Brighton & Hove's Scania bodied by East Lancs.





Brighton & Hove's newer Scannia N113 is with East Lancs Cityzen bodywork.





Brighton & Hove's more recent arrival is the popular Dennis Trident like one in the above. It comes with East Lancs Lolyne bodywork.