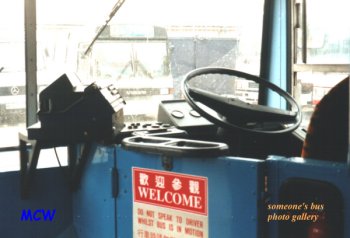 The situation of the driver's cab of ML84 after refurbishment. Many old CMB's customer notices are still remained on board. The one on the driver's cab door is an example.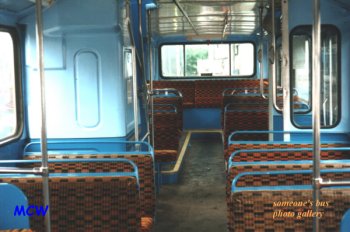 Here is the lower deck. As you can see, CMB 2+3 style seats have all been removed. UK 2+2 style seats taken from other decommissioned London buses are now adopted.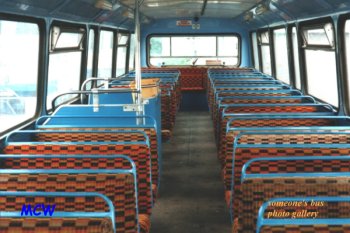 This is the complete view of the upper deck. Although most of the original windows have been replaced, the one at the rear end emergency exit still remains unchanged.