A few buses which were the very first of their types also took part in the Year 2000 Rally. It was indeed an extraordinary occasion!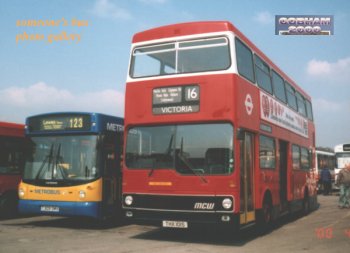 The double-decker bus in the above is London's very first MCW Metrobus. Today it becomes part of London Transport Museum's collections. The single decker next to it is a Dennis Dart SLF owned by Metrobus (a London and Surrey based bus operator).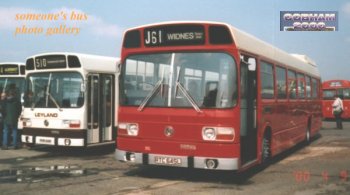 There was a batch of Leyalnd Nationals appeared in the ralley. Note that the white one on the left hand side of the photo was the first demonstrator, which roamed up and down the country for various bus operators to test National's performance!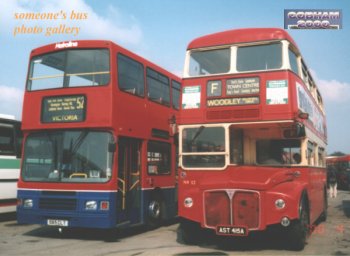 The bus on the left hand side is Metroline's (a London based company) very first Volvo Olympian with Alexander bodywork. Its fleet number is AV1. The one on the right hand side is an AEC Routemaster which runs in Reading (Note: Reading is the last place in the UK other than London, where still has Routemasters running on normal bus routes.).