Of course Lothian Regional Transport (LRT) is not the only bus operator in Edinburgh! In this part, let's take a look at buses of some other operators.
First Edinburgh
(ex-Scottish Motor Traction [SMT])
First Edinburgh, a subsidiary of the First Group, is another major bus operator within the city. Not only they are competing with Lothian, but their fleet is rather different to Lothian's as well:
1. Their fleet has more varities, unlike Lothian which mostly concentrate on Olympians.
2. All are single door buses, including the 10.3 m Olympian. No excpetion!
3. Buses are not fitted with original wheel covers.
4. Down seats are adopted.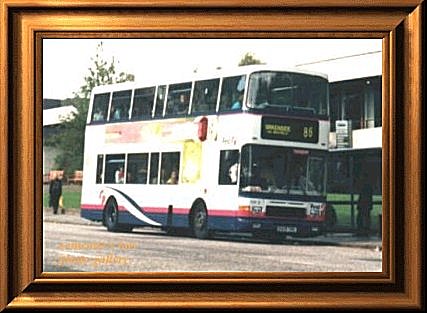 First Edinburgh's Volvo Olympian 10.3 m with Alexander Royale bodywork. As I said in the above, this batch of buses are all fitted with single door only.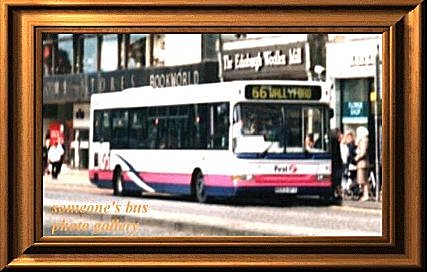 Dennis Dart SLF with Plaxton bodywork
It is another major kind of bus of First Edinburgh.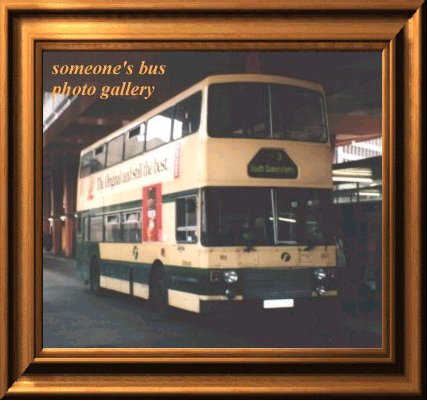 Leyland Olympian 9.6 m with Alexander bodywork is one of the kinds of bus left by the former company SMT. It still has the old livery with only the company's logo repainted. The shape of the destination window gives a taste of the North.