The annual Cobham Bus Rally is one of the largest bus rallies in the UK. It was certainly better than ever in the millennium! The organiser rented a private airfield (Brooklands Runaway) in Surrey as a temporary venue. There were more than a hundred buses of different ages from various places of the UK, plus dozens of stalls selling all kinds of bus related items. What a spectcular scene! Moreover, the weather on that day was fantastic. All participated buses appeared in their best conditions, which gave all participants a very enjoyable day.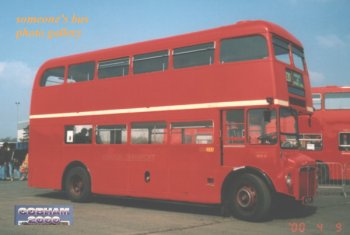 The event organisers were so considerate. They organised many buse of different ages to shuttle between the venue and a various places nearby, including Weybridge Station. Firstly, I would like to take this opportunity to thank this Routemaster. It was the bus that took me and other participants to the venue!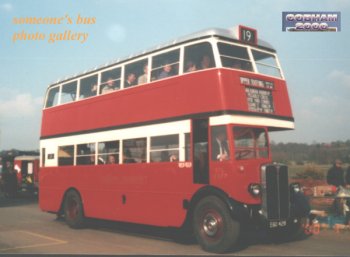 One of the main attractions in the 2000's rally was this AEC Regent and its fleet number was STL 2377. It first entered service in 1937 and was running on route 19 from London Transport's Holloway (J) Garage. The event organisers had taken two years to restore its original appearance. The whole restoration project was just an undobutedly marvalleous job!