As I have said at the beginning, most Lothian's buses are with Alexander bodywork. Even Dennis Dart is not exceptional, with Alexander Dash bodywork!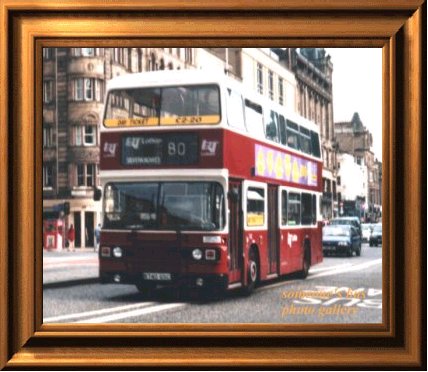 However, there are still a few of Lothian's buses with some other kinds of bodywork other than Alexander. For example, this Leyland Olympian with ECW (Eastern Coachworks) bodywork. It is also one of the earliest batch of Leyland Olympians for Lothian.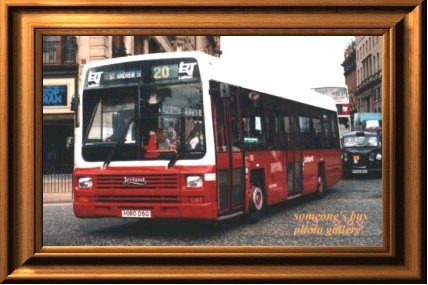 Lothian's Leyland Lynx MKII -- the only batch of dual door version
Lynx in the UK. I can say that Lothian's Lynxes are the best in
condition amongst all Lynxes I have seen in the UK so far.
It is another sign of Lothian's high performance in taking care
their fleets!
(However, this batch of buses have now been sold to another bus
company and modified to single door.)


On the other hand, more and more recent Lothian's Dennis
Tridents tend to be fitted with Plaxton President bodywork.